Roderick Romero, M.D., F.A.C.S.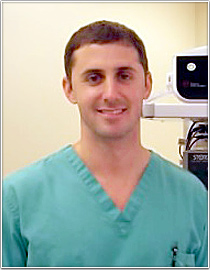 Roderick Romero, M.D., F.A.C.S. graduated from Louisiana State University Medical School, where he also completed his surgical residency in New Orleans in 2010. He then completed a one year fellowship in minimally invasive general surgery with the group that includes Drs. Jacobs and Gomez. The fellowship involved specialty training in bariatric, laparoscopic, endoscopic, and robotic procedures.
Following fellowship, Dr. Romero joined the group where he has continued to perform various minimally invasive general surgery procedures, including sleeve gastrectomy for weight loss, as well as advanced colorectal, hernia, biliary, and anti-reflux operations. He also provides emergency surgical services to local hospital emergency departments.